Many companies will fall into the quagmire of time war when they outsource third-party companies to make websites. The reason for this is that the demand is not detailed enough. The initial stage is only a major change of direction. New ideas are constantly emerging during the production process. Keep pushing to rebuild or upgrade! There will be a problem in some people's minds. I did not understand how to plan carefully in the early stage. This sentence requires good cooperation from both parties. Do not shirk it later. Especially for large platform websites, it is easiest to continuously upgrade and improve during the production process. Here is not to allow upgrades, but it must be my standards and nodes. It can be used as the continuous deepening adjustment of the first and second phases.
The reference method here is the prototype map. For platform websites or shopping mall websites, you must first make a prototype map and then deepen it step by step. In fact, the prototype map is the layout of the website + the function points of the website. This is the basis. Strict implementation by both sides will naturally be much better. Below is the interface display of a prototype of the vegetable mall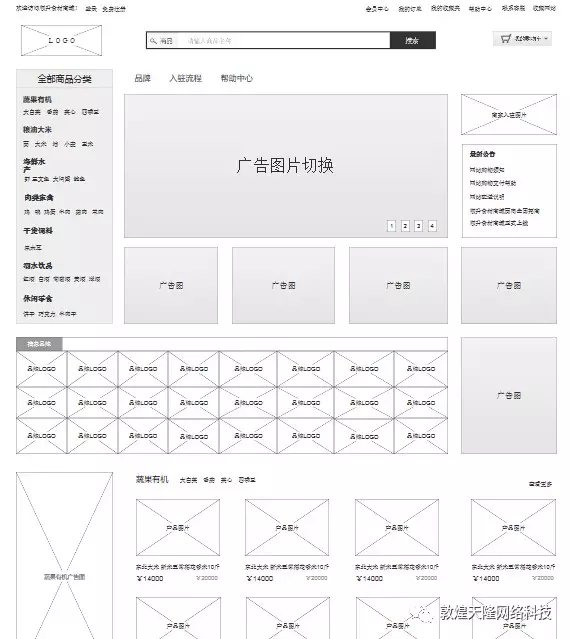 2. In the absence of a prototype map, there must be detailed functional planning. What are the large columns in the table on the left, what are the small columns under each large column, and what specific functions are there? Detailed description of each function point. Both parties will do it by reference! The implementation of each function point is not left out and not extended. If there are new requirements, they can be adjusted or added uniformly after this time.
In short, the more obscured the more time there is, and the slower the peeling time, so don't be too disappointed. You can do a little more work in the early stage and less in the later stage.